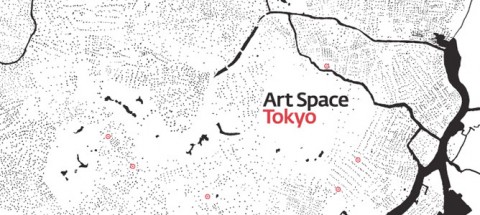 After four years of running the Art Space Tokyo blog, it's time to bring it to a quiet conclusion.
Activity on this blog has ebbed and flowed over the years. At the beginning we regularly posted reports and reviews, but after a year or two we became busier and busier. From 2009 onward, I usually only had time to post monthly round-ups of links to other people's articles on Japanese art. Even though I only did them once a month, they were a completely tedious chore, but I was driven by hope that in the long term they would be a valuable resource: a centralized point of reference for what people were writing about Japanese art in the early 21st century. But nowadays I want to focus on other projects and not become bound to something merely for the sake of doing it.
Art Space Tokyo has been one of the most rewarding projects Craig and I have ever worked on. From mid to late 2007, we trekked the city in search of its most unusual galleries and museums and we came to know some of the curious characters who keep the Tokyo art world ticking along. In early 2008, we bound their stories into a book that we envisaged as a work of art in its own right, and we were unbelievably lucky to have it illustrated by one of our favorite artists—the gifted and prolific Nobumasa Takahashi.
Though the book bucked the trend of how the Tokyo art world prefers to present itself (something I wrote about in this essay), the reaction was overwhelmingly positive from the outset. We have met so many people for whom the book has been an invaluable gateway to the Tokyo art world, which can be so hard to figure out when you don't know where to look.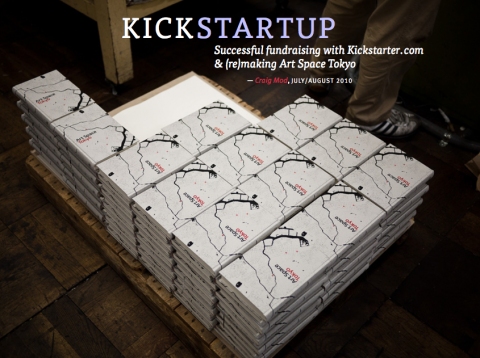 We were stunned when the first (albeit small) print run was sold out within a year of publication. Without any great expectations, in May 2010 we launched a Kickstarter campaign to raise $15,000 for a reprint and the development of a digital version. Back then, Kickstarter was a completely new model of fundraising, so you can imagine our disbelief as we watched a torrent of contributions push us well past our goal and bring in $24,000. Again, to our backers: thank you, thank you, thank you. We will never forget the buzz at the relaunch party we held at the Watari Museum of Contemporary Art nor the rare spectacle of almost every major figure in the Tokyo art world gathered in one room at TODs Omotesando.
Our experience with Kickstarter prompted Craig to write Kickstartup, the first thorough examination of what makes a successful Kickstarter campaign. These days, you have to pull in a few-million-dollars' worth of microfunding to catch anyone's attention, but if you haven't read Craig's essay already, it's worth it to remember what the climate was like back then—only two and a half years ago. From then on, Craig wrote more and more about the state of digital publishing. Books in the Age of the iPad (2010), Post-Artifact Books and Publishing (2011) and Subcompact Publishing (2012) are all essential reading. In only four years, the landscape of digital publishing has shifted so much, and I continue to be humbled by the clarity and reason that Craig brings to a still-nascent and contentious discourse.
Although it took us longer to bring it to you than we originally hoped, in the fall of 2012 we finally launched the promised digital versions of Art Space Tokyo. In keeping with the principle of "pointability" that Craig explains in his accompanying essay Platforming Books, the entire contents of Art Space Tokyo are available on read.artspacetokyo.com. Furthermore, this website offers a greatly expanded timeline of events in the Japanese art world since 1945, as well as extensive appendices of resources on the Japanese art world. Even if it's only on an occasional basis, I will continue to update the timeline and appendices, and use @ArtSpaceTokyo as a simple way of drawing attention to things that are happening in the world of Japanese modern and contemporary art.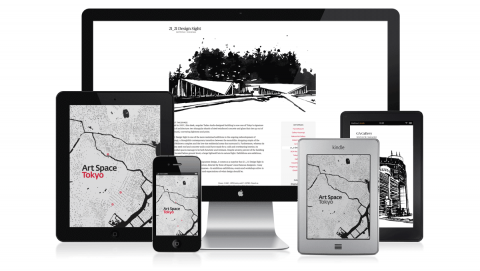 Looking back at the Japanese art world in the past four years, what has changed? In terms of Art Space Tokyo's function as a guidebook, it is inevitable that its contents will gradually go out of date. Already, Nakaochiai Gallery shut its doors, Project Space Kandada closed and was reborn as 3331 Arts Chiyoda, 101Tokyo Contemporary Art Fair didn't return after its second year, and Shinwa Art Auction no longer holds significant contemporary art sales in Japan. But I'm reassured by the thought that even if none of the institutions or individuals in Art Space Tokyo are active in 30 years from now, the book's interviews and essays retain an enduring value as a historical record of the Japanese art world at the end of the 2000s.
In terms of the Japanese art world in general, it is hard to say what changes have taken place in the past four years. In the preface to the second edition I wrote, "…the recession, which caused hundreds of galleries to shut down in other countries, has not affected Tokyo's art world to the same extent. There was no bubble in the Japanese art market in 2008, so nothing really burst." While that remains true, now that more time has passed I do detect a more fundamental change than I had previously noticed. In the years before I left Tokyo for New York at the end of 2008, I remember there being a distinct sense of optimism that contemporary Japanese art might just be on the cusp of renewed recognition and that the tepid Japanese art market could only get stronger. However, having returned to Tokyo six months ago, there seems to be an underlying feeling of tired resignation to the status quo. It is understandable: after more than two decades of economic stagnation, the latest global recession is painfully familiar to the Japanese. Moreover, the catastrophic earthquake, tsunami, and nuclear contamination that ensued have all raised serious questions about the government's competence and honesty, instilling genuine feelings of fear about this country's future. It is still too early to say how the current climate is affecting Japanese artists, but it isn't hard to imagine that in the coming years their work might become more cynical.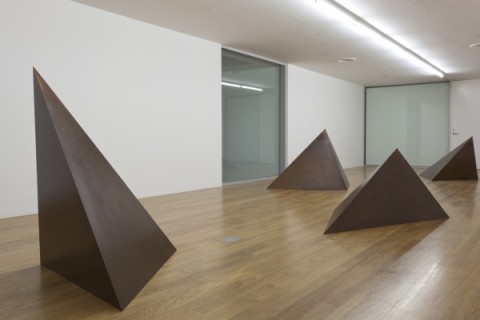 On a more positive note, there has been a global surge of interest in postwar Japanese art, particularly in the United States. In the past two years, there has been a slew of major museum exhibitions: most notably Tokyo 1955–1970: A New Avant-Garde at the Museum of Modern Art, New York; and Gutai: Splendid Playground at the Guggenheim, New York, opening on February 14. Commercial galleries have also been crucial to this renewed momentum. In New York, Hauser & Wirth recently held A Visual Essay on Gutai and for several years McCaffrey Fine Art has been putting on solid solo exhibitions of Hitoshi Nomura, Kazuo Shiraga, Sadamasa Motonaga, Jiro Takamatsu, and Noriyuki Haraguchi. In Los Angeles, Blum & Poe's survey Requiem for the Sun: The Art of Mono-ha last February was instrumental to putting Mono-ha back on the map, and later in the year it was followed by a solo exhibition of Kishio Suga. Susumu Koshimizu's solo show will start on February 23.
Though this activity is mostly taking place in New York and LA, there have been some crucial shows in Japan: a retrospective of Atsuko Tanaka at the Museum of Contemporary Art, Tokyo; Gutai: The Spirit of an Era at the National Art Center, Tokyo; 1968–1982: The 70s in Japan at the Museum of Modern Art, Saitama; and Jikken Kobo – Experimental Workshop at the Museum of Modern Art, Kamakura.
Frankly, the timing of all these developments is an incredible blessing for me, as my original field of specialization was postwar Japanese art, with particular emphasis on Mono-ha. I'm now working for Blum & Poe as the director of their forthcoming Tokyo space, details of which will be made public in the coming months. In the meantime, there is a huge amount of archival work that has to be done for the Mono-ha artists. This is what I am focused on these days. Likewise, Craig is cooking up all kinds of new things.
So, with a lot of nostalgia about the creation of Art Space Tokyo and pride about its life in the wild, Craig and I want to say once more how thankful we are to all our readers and supporters. We wish you a very happy 2013 and hope you make amazing books!
If you want to keep up with what Craig and I get up to, it's all at craigmod.com and ashley.rawlings.com.