News, Reviews, Reports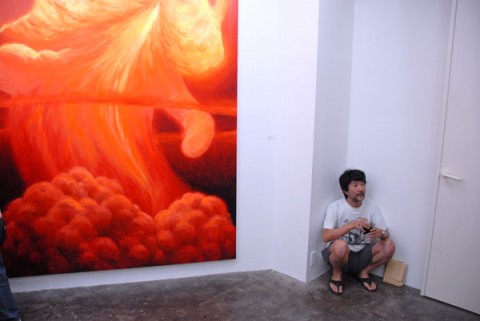 Makoto Aida at the opening of his solo exhibition "I'm Mizuma's Iwaki!" at Mizuma Art Gallery. See more photos of the opening here, and exhibition details here.
About & Community
A place to keep abreast of Art Space Tokyo related news, reviews, events and updates.
Art Space Tokyo is a 272 page guide to the Tokyo art world produced and published by Craig Mod & PRE/POST.
It was originally published in 2008 by Chin Music Press.