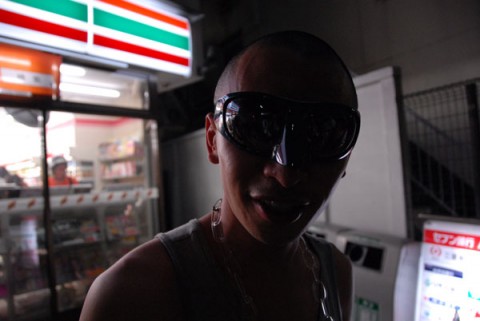 The other night, I randomly met Terence Koh (aka Asian Punk Boy) for the first time, at a rowdy house party (are relatively rare occurrence in Tokyo, given how close houses are packed together).
He's one of the many artists arriving in Tokyo at the moment to get ready for the Yokohama Triennale starting on the 13th. There are many performances taking place over the opening weekend, and Terence was telling me about his plans to hold a silent procession of white-clad figures through the Yokohama bay area.
He's just launched boybythesea.com, calling for participants… the instructions are simple.
(The more I hear about events like these, the more frustrated I am that my flight to New York leaves on the opening night of the Triennale...)