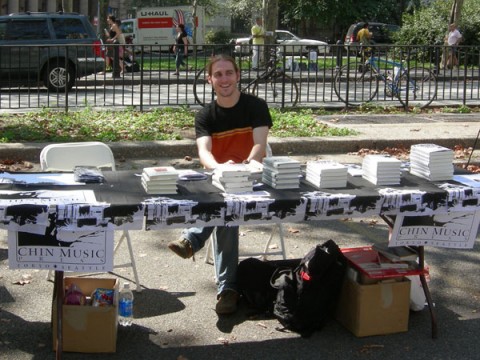 Craig and I were at the Brooklyn Book Festival all day yesterday, thankful that our stand was just in the shade of some very tall trees on an unusually hot day for New York.
It was great to meet fans of Chin Music Press and it was particularly rewarding to witness first hand so many people discovering Art Space Tokyo and the rest of CMP's publications… there was unanimous praise for the quality of production! We're looking forward to seeing many of you join us for the talk at Kinokuniya on the 23rd.
As Craig previously announced, last week we were guest bloggers for Powell's Books. You can read our posts for Monday, Tuesday, Wednesday, Thursday and Friday.