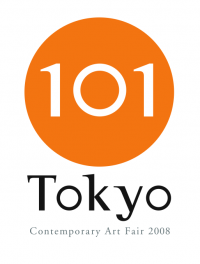 Today, 101Tokyo Contemporary Art Fair announced that it plans to expand for its next installment, upping the number of participating galleries to 60, from this year's 28. Hence, it is calling for new, qualified directors to get in touch.
Having made sales of US $1 million, compared to the three-year-old Art Fair Tokyo's US $10 million shows how much potential there is for the contemporary art market in Tokyo to take off if given the right platform.
Art Fair Tokyo currently occupies 3,000 square meters of the Tokyo International Forum each year, and is due to expand to 5,000 square meters in 2010. For next year, its Executive Director Misa Shin is looking at the possibility of holding a contemporary art annex to cater for the young commercial galleries that haven't been able to make it into AFT so far.
We may never know whether AFT had this plan in mind before 101Tokyo appeared on the scene, or whether it's a deliberate strategy to undercut 101Tokyo's market before it takes root. Either way, a bit of competition in Tokyo's art market can only be a good thing and I am looking forward to the coming months to see what kind of Tokyo Art Week takes shape for April 2009.