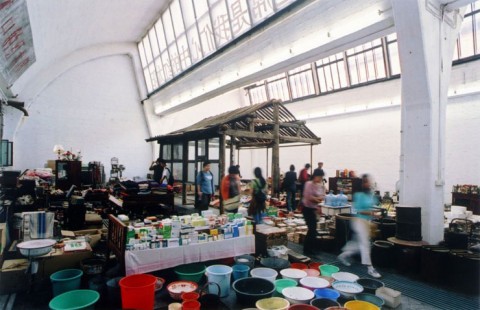 One of the reasons we included Tokyo Gallery + BTAP in Art Space Tokyo was because of its pioneering role in developing the Beijing contemporary art hub of Danshanzi (798) when it opened Beijing Tokyo Art Projects in 2002.
Earlier this year, Mizuma Art Gallery opened Mizuma & One, and Wada Fine Arts opened Y Double Plus (Y++) in a new art area of Beijing called Chaochangdi.
Edan Corkill of the Japan Times wrote about the emergence of this area late last year; ART iT published an extensive photo report on it on their website in May; and most recently, in the Japan Times again, Olivier Krischer talked to Mizuma-san and Wada-san about their reasons for setting up shop in Beijing.