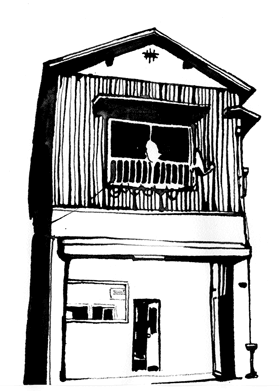 A little overdue, but our latest Art Space Tokyo art map is now up!
Nakaochiai Gallery, nestled in a small crook of mid-west Tokyo is one of our book's most residential spaces. As always, don't forget to download the high-res PDF version of the map.
We've also gone and added Nobumasa Takahashi's drawings of the art space exteriors to all previous entries.
In related book news, we're finalizing our September US release New York events and will be posting more information on those soon!