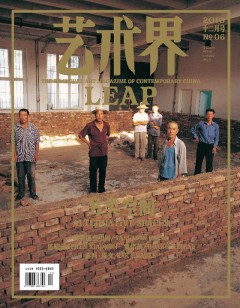 Happy New Year! We hope you're as excited about 2011 as we are.
The year has already got off to a good start for us. We just received a copy of the December issue of LEAP, a bilingual Chinese-English periodical on contemporary art in China. In it, its editorial director, Philip Tinari, wrote a brief but glowing review of AST—one that appreciates our enthusiasm for the Tokyo art world, the city and the art of bookmaking.
This immaculately written, edited, and designed pocket archive of the Tokyo art world offers a printed vision of its co-authors' mental, nodal picture of a scene they know from the inside. Its topical interviews with key dealers and collectors, inky illustrations, and articulate maps don't so much as portray a city through its art world as they capture an art world through the meticulous voice of its city. Less ironic than gleeful in its embrace of authoritatively bookish conventions—copious endmatter, empirical footnotes, self-conscious copyright page—the compact volume revels in being a monument at a moment when permanence can seem but a stylistic choice.
Thank you, Philip!