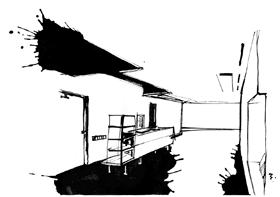 In just a few days Ashley and I are off to New York to promote Art Space Tokyo, but more on that later!
This is just a quick post to alert kind readers to the new art map for Gallery Koyanagi just posted, this very moment.
Like most of its peers in Ginza, Gallery Koyanagi is located in a typical, nondescript office building. However, as the elevator doors open on the eighth floor, a sleek, discreetly lit cavern of contemporary art stretches out before you. You are about to step into one of the largest commercial gallery spaces in Tokyo. This is the consummate white cube, and Gallery Koyanagi wears this look better than any other art space in the city.