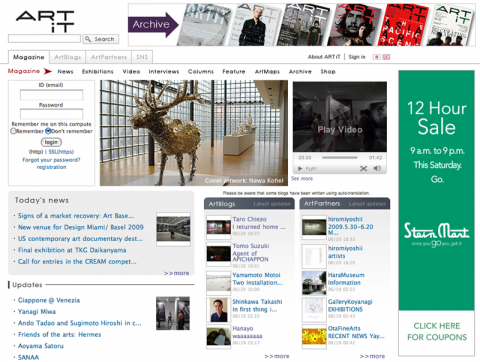 Back in April, Japan's bilingual quarterly art magazine ART iT announced that it was suspending its print publication to move entirely online, and with a revamped website.
The new site isn't yet complete, but it has launched with reports on the Venice Biennale. In addition to magazine-style coverage it has section of blogs by numerous artists and art figures in Japan, and a Facebook/Mixi-style social networking service.
One thing to note is that the URL has changed from www.art-it.jp to www.art-it.asia and unfortunately it seems the former site's archives of exhibition reviews, interviews and features have not been transferred to the new site. Whatever happens, I hope all this material doesn't get lost.