It always puts a smile on my face when a reader gets back to Craig and me with details of the unexpected encounters they had during their Art Space Tokyo travels.
John Pull and his partner Harry recently told us about meeting Ginji, the resident cat at Gallery éf who apparently has his own blog. And who doesn't love cat videos?
John also sent us this awesome photo of Art Space Tokyo on the streets of Ginza, home to two of the book's art spaces. If you're in the neighborhood, be sure to stop by Tokyo Gallery + BTAP and Gallery Koyanagi, two of the best galleries among dozens in the area.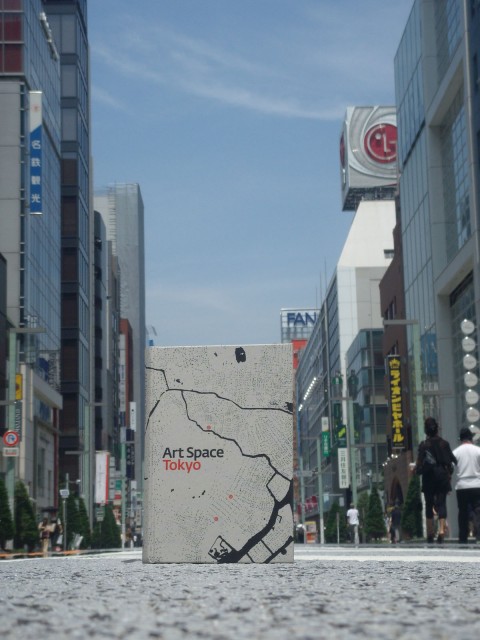 Do you have any Art Space Tokyo stories to tell? Any images of the book in the Tokyo cityscape? Send them to !