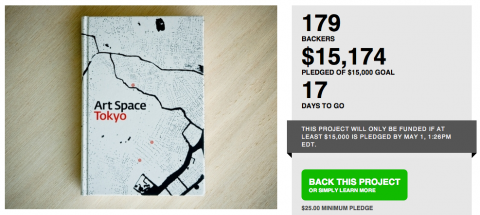 Wow! We have reached our goal of $15,000 in only 16 days!
Craig and I are bowled over by the enthusiasm that people have shown for the Kickstarter project since the page went live on March 29.
We want to extend a HUGE THANK YOU to all of you who have pledged. Your enthusiasm and backing mean a great deal to us.
The project doesn't close until May 1, so there's still a chance to join us!
All additional funding we receive will be invested in expanding the second print run, developing an iPad version of the book with supplementary content, and potentially starting work on guides to art scenes in other cities around the world.
If you haven't already, please join us!