( 日本語は下にあります)
Art Space Tokyo, your intimate guide to the Tokyo art world, is now available on all major digital publishing platforms. Buy it for iPad, Kindle, or Nook. Or start reading it online.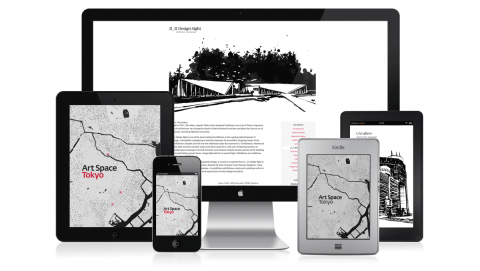 Originally published in 2008, Art Space Tokyo focuses on twelve of the city's most architecturally and historically distinctive museums and galleries, revealing the stories that brought these spaces to life.
Among them are a warehouse built in 1868 that has survived a major earthquake and firebombing, a beautifully maintained early 20th-century Japanese estate-turned-museum, a renovated public bathhouse, a couple of sleek examples of postmodern architecture, and an anime-inspired castle in the woods. Some have longer histories than others, but each has a story worth reading about.
But AST is more than just an ordinary guidebook. It brings together the voices of key figures in the Tokyo art world—twenty interviews with curators, gallerists, collectors, art-fair directors and auction experts as well as six essays on topics ranging from Tokyo's art scene in the 1990s to the vernacular of Tokyo's graffiti.
Lovingly illustrated by Nobumasa Takahashi and bound with a silkscreen cover, the printed edition of AST is a celebration of the physical object.
Now able to expand beyond the limits of the page, the digital version of Art Space Tokyo is a growing online resource. We've divided AST's massive collection of content into its constituent types: Spaces, Interviews, and Essays. We'd also like to draw your attention to the significantly expanded Timeline and Appendices.
You can read more about the process of making AST digital in Craig Mod's essay Platforming Books."
Our hope is for this to be a valuable and ever expanding resource for anyone—not only specialists, but those with even a passing interest in Japanese art or Tokyo.
CRAIG MOD & ASHLEY RAWLINGS, New York / Tokyo, August 2012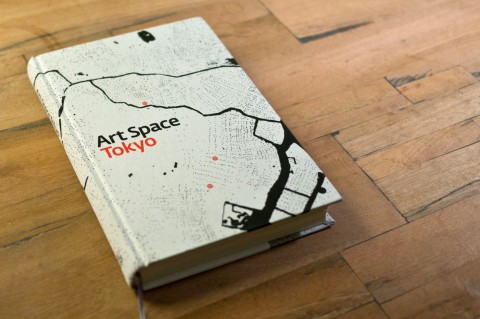 東京のコンテポラリーアート業界のガイドブックArt Space Tokyo のデジタル版を発表いたします。今日から、iPad、KindleまたはNookでご購入いただけます。また、ウェブサイトでも本の内容をお読みいただけます。
2008年に出版されたArt Space Tokyoは、その歴史や建築の面白さから選ばれた東京の12軒の美術館とギャラリーを紹介するガイドです。本書はそれぞれのアートスペースの原点を感じさせてくれるものです。
掲載されている12軒の中には、大震災と大空襲を生き抜いた1868年建ての倉や、昭和初期の邸宅を改築した美術館、200年の歴史を持つリノベーションされた銭湯、ポストモダンの新築美術館、森に潜むアニメのようなお城など多くの魅力的なスペースがあり、それぞれ歴史の長さは違いますが、どこにも魅力的な物語が散りばめられています。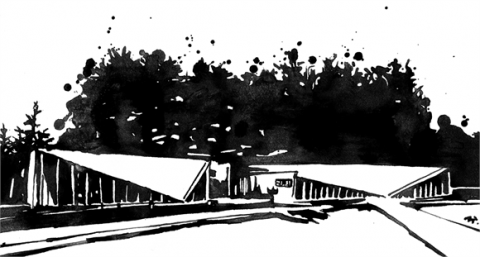 ただ、Art Space Tokyoは典型的なガイドブックだけにはとどまらず、東京のアート界の様々な方の声を紹介する本でもあります。キュレーターや、ギャラリーオーナー、コレクター、アートフェアのディレクター、オークションの専門家との20のインタビューと共に、90年代の東京アートシーンや東京のグラフィティなどについての6つのエッセイも一緒に掲載しています。
高橋信雅の素晴らしいイラスト、シルクスクリーン印刷の美しい表紙など、印刷版のArt Space Tokyoは、手にとっていただいた時にはじめて分かる本としてのモノの良さを追求したつくりになっています。
一方、ページの枠を飛び出すことができるデジタル版のArt Space Tokyoはこれからますます拡大していくオンライン上のリソースとなっていきます。Art Space Tokyoの膨大な内容をカテゴリー(スペース、インタビュー、エッセイ)に分けました。また大きく更新された年譜とアペンディクスにもご注目下さい。
Art Space Tokyoをデジタル化する課程について詳しくは、クレイグ・モッドが執筆したエッセイ「Platforming Books」をお読み下さい。
私たちは、Art Space Tokyoが美術専門家に限らず、アートや東京にちょっとでも興味がある多くの皆様にも役立つリソースになることを望んでおります。
CRAIG MOD & ASHLEY RAWLINGS、ニューヨーク/東京、2012年8月